If you'd like to make a booking, here is some important information you need to know:
I work 7 days a week (as this is my full time 'job')
I am available from 8AM until 11PM every day
I offer incalls and outcalls every day. However I often get booked up quickly so when possible please give me plenty of notice for a booking
I do accept short notice bookings – Whether for incalls or outcalls I require 1 hour's notice plus travel time from the point at which a booking is agreed.
I appear on live webcam on Adultwork if you'd like to see more of me, see below to find out if I am currently online and to join me for a sexy session.
Live Webcam Status

Contact
Once you've decided what date(s) and time(s) you're available to meet, the best way to contact me is with the form below, or by messaging me on my Adultwork profile. Failing this, you can Email Me directly or text me on

– I look forward to hearing from you!
I prefer to keep contact short and to the point, I appreciate you suggesting activities to enjoy together and asking any questions you may have but I won't engage in a detailed correspondence about how you wish the booking to go. Also my website and profile should give you a clear idea of what you can expect and what I am happy to do, feel free to suggest something new you wish to try but please respect my wishes if I won't/can't/don't offer that service.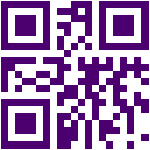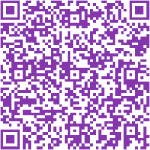 Add me to your phone by scanning one of these QR codes. The one on the left works on most smartphones and the one on the right is more advanced for Android or iPhone devices.
Please note that my phone blocks calls as I prefer to arrange the details of a booking by message, email or text. This is largely because of the number of timewasters and "phone wankers" on AdultWork and elsewhere.
Please note that any "silly", time-wasting, fake, rude or nasty emails, messages and texts will be ignored and the sender's IP or mobile number blocked.
Please ensure you have typed your correct email address into the below form otherwise I will be unable to reply. Alternatively, click here to email me (this link will generate an email in your email program and includes all the information I need to know in order to arrange a booking).
Fields with a red * next to them are required.